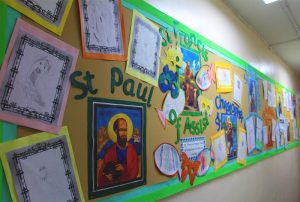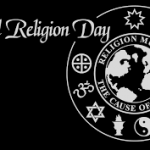 World Religion Day
17 January 2022
-
Yesterday it was World Religion Day! Following on from our assembly from Miss Higgins on Friday – where we celebrated and found out about all the religions in our school – we asked children to send in pictures celebrating their religion on World Religion Day yesterday!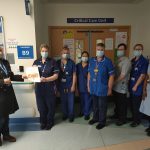 Donation to Critical Care
06 January 2022
-
We are very proud to announce that before Christmas, our Choir raised £85 singing hymns at the market in Wolverhampton City Centre. This money was then exchanged for Just Eat vouchers and was donated to the critical care unit at New Cross Hospital to thank them for the amazing work they have been doing. We […]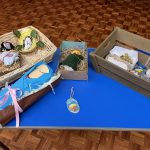 The Blessing of the Bambinelli
15 December 2021
-
Thank you for all those children that created a Bambinelli over the last few weeks. On Tuesday, after delivering our Mass, Father Mark gave these models of baby Jesus his special blessing.