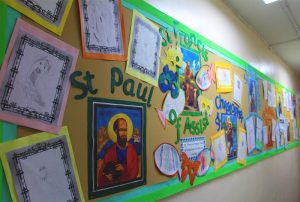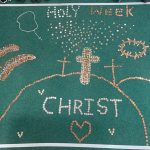 Celebrating Holy Week in School
30 March 2021
-
Thank you for all the monies raised for Father Hudson's. In school this week, we are celebrating Holy Week. Look at this wonderful piece of art work by our Year 6 children.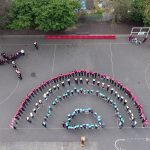 National Day of Reflection – Holy Mass
23 March 2021
-
Some of our children attended church this morning to perform readings in Holy Mass with Father Mark. Well done to all the children who read so well this morning! Today we take part in the National Day of Reflection. This day will feature reflection and prayer and we will allow children time to talk , reflect […]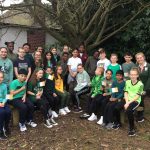 St Patrick's Day
18 March 2021
-
Yesterday, the children came dressed in green to celebrate St Patrick's Day but most importantly to raise money for Father Hudson's charity. This was a great idea by our Year 6 pupils and adopted by the school! Thank you for all your donations!