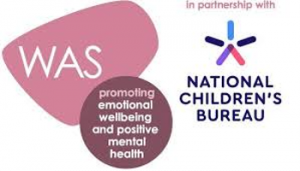 At SS Peter and Paul, we are excited to be working towards gaining the Wellbeing Award for Schools. We began the process by asking children, parents and staff to complete wellbeing questionnaires to enable us to find out where our strengths lie, and what our next steps are to improve our provision further. Key messages from those responses were:
64% of pupils and parents were aware of the Wellbeing Award. One pupil who was not aware of the award said "I don't know a lot about wellbeing and would like to learn more."
86% of parents believe everyone at school supports each other if they are feeling worried or unhappy. "The pupils are welcomed into school each morning…my child feels happy in school and feels confident in approaching adults in school if worried…my child tells me that they support each other if they feel down."
82% of pupils believe they can make a difference if someone else is feeling worried or unhappy. "We can make a difference by understanding why they are upset or tell an adult…we could tell a teacher and they could talk to them about their worries."
92% of staff understand their contribution in promoting emotional wellbeing and mental health within school.
92% of parents believe that the school really cares that everyone has good emotional and mental health. "The staff are very caring…the school highlights the importance of children's overall wellbeing rather than focusing on education only…it is always a priority at this school."
88% of parents said they are happy to talk to the school about their own feelings.
83% of staff stated that they would feel comfortable talking about their own emotional wellbeing and mental health at school.
You said
We did
36% of pupils and parents did not know about the WAS
Appointed pupil wellbeing champions in years 3-6, shared information on parents newsletters and at parents evening and created a section on the website for more information and updates.

We planned a Mindful March well-being week with community events

24% of staff requested further training in addressing wellbeing and mental health
Developed a training programme, provided resources and discussed during INSET days

Staff have had allocated time to look at training materials on specific subjects, such as stress management

88% of pupils said we learn about how important it is to talk about our feelings and emotions
We enrolled in a programme called The Blurt Peer project where pupils learn about mental health and develop skills to support themselves and their peers

We planned a Mindful March well-being week with a focus on emotional well-being and provided resources such as age appropriate stories, poetry and posters to encourage pupils to be able to talk about and understand their emotions
We would love to hear your ideas about how we can #gothatextramile and improve our wellbeing and mental health provision further. You can contact the school by telephone or email, and leave a message for Mrs Murphy.
If you would like more information on supporting your well-being, please see if any of these leaflets may be of help to you. https://web.ntw.nhs.uk/selfhelp/
We have already made plans for some events during this school year, look out for information on newsletters and social media!