Last week, we had wonderful news! One of our brilliant students was chosen as the winner of the Dear Ma'am letter writing project. Congratulations to Leo in Year 4!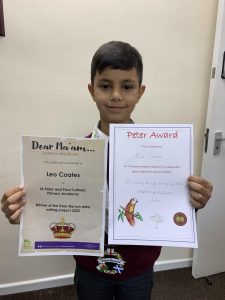 The judges felt that he asked her Majesty some great questions, and were impressed with their knowledge and overall enthusiasm about the Platinum Jubilee.
Their letter will be included in the book being specially produced by GoWrite.